December 20, 2015
Our very own carpentry shop: 
We just like to do things our way!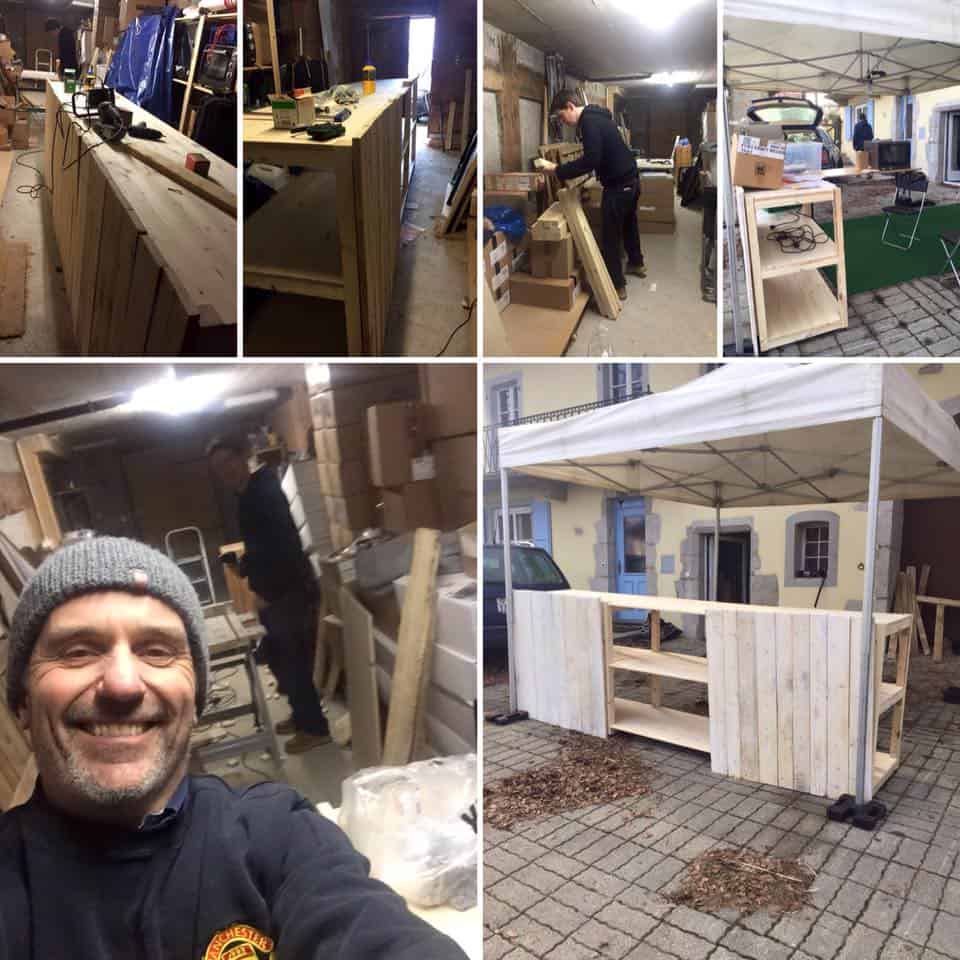 During this cold month of december we decided to keep our creative minds going. Having recuperated several wooden pallets, we got our tools and got to work in building our own stands that not only look good but help us serve you better
Being in a start-up means that every day can be different and yes we like to challenge ourselves by trying out things that we've never done, even if it means picking up tools that completely foreign to us
We can say with some humble pride that the stands look pretty whether its for our 3m X 3m tent or our smaller tasting stands.
Builidng something from scratch always gives a special sense of achievement as it can clearly be seen on certain smiles!
​Please find below photos of our stands in action.