June 10, 2016
Food pairing: Our flavoursome collaboration with Dr Gab's brewery.
Sharing our passion for great tasting products, brasserie Dr Gab's and LePie have already launched the Beef n' Dr Gab's pie. But as this was not enough we decided to develop a wonderful food pairing map that shows clearly what pies should be enjoyed with which beer.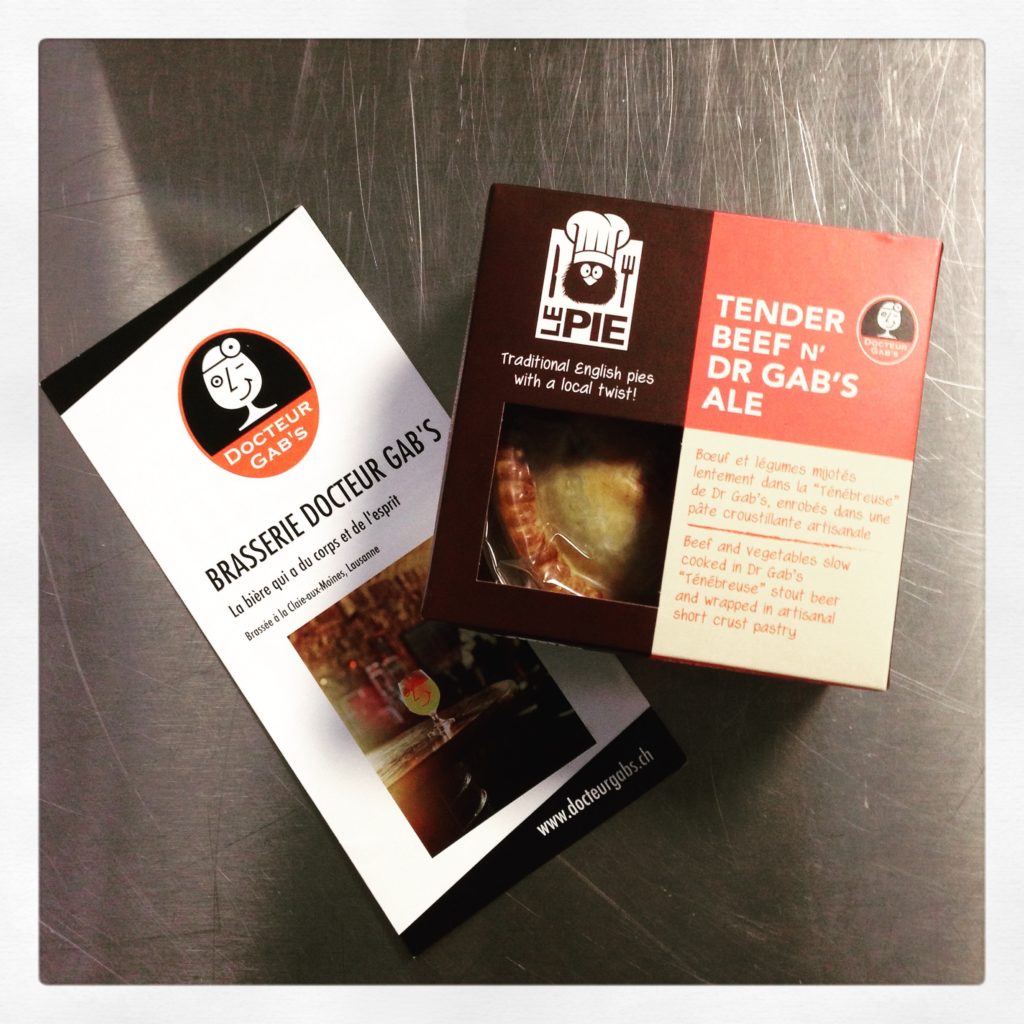 Check out the pdf below and get together with friends, colleagues or just beer and food lovers and try out this unique food pairing map.
​Food Pairing map (french only) (PDF)
If you are too busy to organize it, no worries we can do it for you with a minimum participation of 15 people.​
At the event you will get the chance to taste 6 different pies that are matched up with 6 different beers.
 Time: about 2 hours
Minimum 15 people per event 
CHF 25.- per person
(Before taxes)
 Download the leaflet (french only) (PDF)