Always eager to launch ourselves into something new and exciting, please find below a list of our various projects past and present.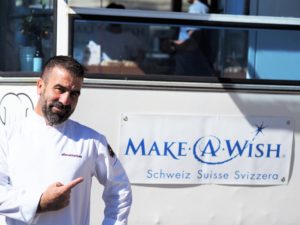 LePie | Philippe Ligron | Make-A-Wish
October 05, 2017
In collaboration with Chef Philippe Ligron we have created the Juicy Chicken n' Funky Ketchup in order to support Make-A Wish Switzerland in their quest to make dreams come true.
One pie bought, gives CHF 1,50 to the foundation.  READ MORE –>
August 04, 2017
We are pleased to inform you that as of the 14th of August, House of Foods Sarl (owner of LePie) and Suter Viandes have joined forces in order to produce and distribute LePie nationally.    READ MORE –>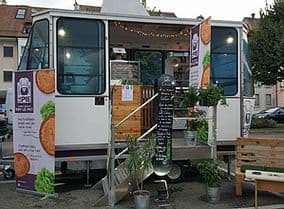 Mai 01, 2017
As we like to do things differently and stay away from the normal, we decided to create our first food truck in an authentic télécabine!
So come aboard and enjoy the ride with LePie!!!     READ MORE –>
June 10, 2016
With already a flavoury collaboration in place between LePie and Dr Gab's get ready for the food pairing that we now offer.
"What beer should I chose with my favourite pie?"    READ MORE –>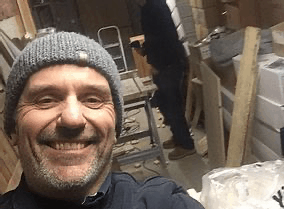 Handy Andy can be found at LePie…. We build our own food stands
December 20, 2015
During the cold month of December we decided to start building our own stands, not only did we get what we wanted, but it kept us warm too.      READ MORE –>